The sun is starting to shine, the flowers are out… and yay, spring is here!
For some, along comes with it heightened allergy and histamine symptoms. Have you noticed that your symptoms have changed or increased as spring has started? Seasonal allergies & Histamine intolerance, what's the difference, and what can help?
During this time of year, many adults and children suffer from pollen and seasonal allergies. The symptoms can be itchy eyes, sneezing, and runny noses. For others, it's a horrible debilitating time where symptoms are much more severe.
There is more pollen in the air, dander & certain plants can overflow the histamine bucket. Pollen counts vary depending on where you live. In Melbourne and Hobart, pollen peaks in October and November. Whilst pollen is high all through the spring and summer in Sydney, Adelaide & Canberra. Whereas Darwin and Brisbane have high pollen for most of the year.
Allergic diseases are on the rise:
Research has shown that allergic diseases are on the rise, with 1 in 5 Australians now suffering from conditions such as allergic rhinitis, asthma, and atopic dermatitis. It is predicted that by 2050, the prevalence of allergic diseases will increase by a whopping 70%! The reason for this growing prevalence is likely to involve numerous factors, with research suggesting:
✅ changes in modern diets
✅ loss in diversity of gut bacteria
✅ air pollution
While many turn to antihistamine drugs which work by blocking histamine release to relieve symptoms, they do not address the possible detrimental effects of immune activation. Or address the underlying causes and issues of histamine intolerance.
The good news is that there is a lot that you can do to manage symptoms at this time of the year and I'll go into more detail in this month's blog. I'll chat about seasonal allergies & histamine, how pollen affects histamine, and simple measures and strategies to help at this time of the year.
What's the difference between an allergy and a histamine reaction?
The symptoms are often very similar so it can be hard to distinguish the difference. Is it an allergy? Or is it a histamine intolerance reaction?
You might think that symptoms such as itchy eyes, runny nose, and sneezing might be an allergic reaction but they can also be histamine intolerance. They are both very similar, but the treatment tends to be different.
Allergy-based symptoms tend to come on faster after coming in contact with the allergen (pollen) or eating an allergen (eggs, shellfish, etc). However, with histamine intolerance, it is the buildup of histamine in the body over time that causes symptoms to occur, so it takes longer for the symptoms to occur. The amount of time depends upon each individual's histamine bucket.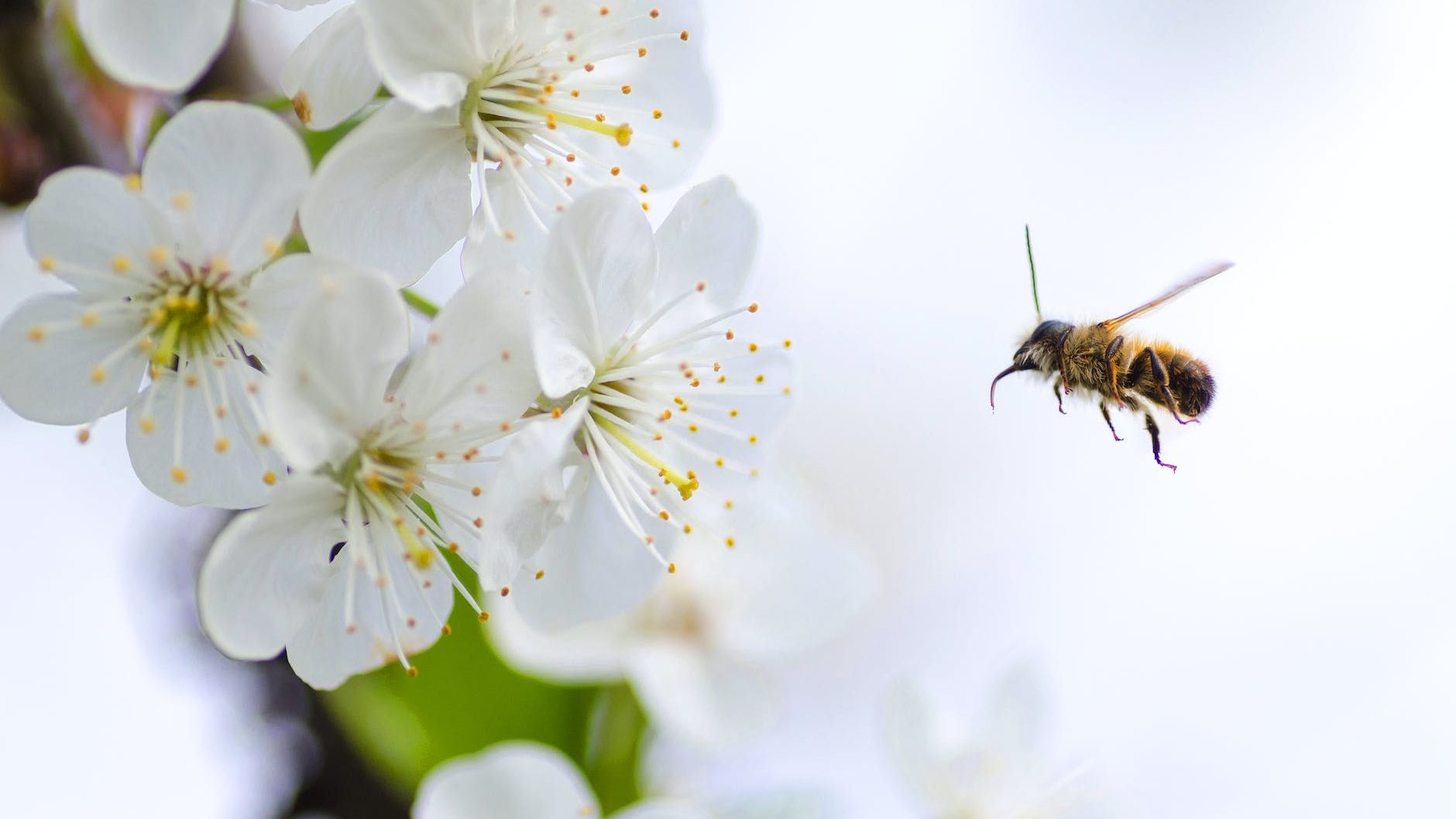 How does pollen affect histamine?
Pollen can cause an IgE response. IgE is one of the immunoglobulins. These antibodies travel to cells that release chemicals, causing an allergic reaction. This reaction may produce symptoms such as mucus secretion, sneezing, itching, coughing, bronchoconstriction, tears, inflammation, vomiting, or diarrhoea. This mechanism may help expel allergens from the body. However, IgE also increases histamine. This further exacerbates histamine symptoms and fills up the histamine bucket.
To read more about the histamine bucket, read more here – Histamine & Stress.
Simple measures that can help protect the body from seasonal allergies:
Simple measures can go a long way toward protecting the body from seasonal allergies. I usually recommend my clients take actions such as:
✅ Keeping windows shut on high pollen days
✅ Using good quality air filter when vacuuming
✅ Ensuring filters in air conditioners are kept in a clean state
✅ Using a dehumidifier to keep the indoor air dry
✅ Wearing high-quality n95/PM2.5 (Masks like VOG or Cambridge) when walking outside on high pollen days.
✅ Using a good air purifier, especially in the bedrooms when sleeping. I like the Australian brand Inovaair
✅ Changing bedding regularly. Washing at 40C or above, and using mattress, duvet, and pillow protectors.
✅ Drying clothes and bedding indoors on high pollen days.
✅ Showering when coming home to get pollen out of your hair and keeping outdoor clothes outside the bedrooms.
Other strategies to deal with seasonal allergies:
So that you don't end up suffering every time the flowers bloom and springtime arrives, try these strategies:
1. Know your allergens:
An important key to managing seasonal allergies is to know what you're allergic to, and how to treat your symptoms. Prevention is helpful to lower the impact and reduce discomfort. Different kinds of pollen are prevalent at different times of the year. Getting simple blood tests from your GP can let you know which of the key allergens you may have.
2. Knowledge is power:
If you have histamine intolerance or MCAS, pollens add to the histamine bucket or allergic load. So knowledge is power and helps you manage your symptoms better.
3. Managing stress.
Managing stress is also very important. Stressful events and daily behaviours can also increase the histamine bucket and symptom expression. To read more about the connection between stress and histamine, read my article here.
4. Follow a low histamine diet.
Following a low histamine diet may also be helpful. You can find my free low-histamine food guide to follow.
Overall, there can be a crossover between symptoms of seasonal allergies and histamine intolerance and likewise, things like pollen can exacerbate histamine at the same time, filling up and overflowing the histamine bucket, causing symptoms.
As well as the above suggestions, working on the underlying root causes of histamine intolerance and MCAS can help increase the space in your histamine bucket.
Struggling to get answers about your histamine intolerance symptoms?
Watch my free Masterclass – The 5 Steps to Healing from Histamine Intolerance.
You will learn my 5-Step plan, the exact same method I used to recover from histamine intolerance. These 5 steps everyone with histamine intolerance must know to resolve all those confusing symptoms and get back to eating foods you love without fear!