If you are experiencing symptoms of seasonal allergies, rashes, itchy watery eyes, brain fog, fatigue, hives, gastrointestinal issues, reflux or heartburn, migraines, palpitations, mood changes, inflammation, itchy skin and other unexplained symptoms a low histamine diet may be for you.
Many people suffer from unexplained allergies that just don't show up in IgE allergy testing (RAST or skin prick). This is often caused by excess histamine from external sources or created by the body in response to external or internal triggers.
In some cases, lack of a DAO enzyme is responsible for not breaking down histamines in our diet (histamine intolerance). In others, external and internal toxins (mould, heavy metals, pesticides, bacteria), excess oestrogen or issues with eliminating and breaking down histamine cause issues (histamine excess).
Additionally, 17% of the population have Mast Cell Activation Disorder (MCAS) where the mast cells in the body are extra sensitive to triggers and spit out extra histamine willy-nilly. Most MCAS cases go undiagnosed due to the slippery nature of histamine symptoms. Following a low histamine diet is an important part of managing these symptoms. You may also want to accompany this with additional natural or pharmaceutical treatment depending on severity of your symptoms.
What is histamine?
Histamine is an important neurotransmitter released by mast cells. Mast cells reside in most tissue of the body, but especially in places where external invaders might attack the body, e.g. the skin, eyes, respiratory system, mouth and digestive tract. We need histamine, but not too much.
We also receive histamine via food, and the bacteria that live in our gut. You may well be familiar with anti-histamine pharmaceuticals, which are available over the counter. These bind to histamine receptors on cells, preventing histamine binding to the receptor on the cell. They do not break down histamine. So the histamine continues to circulate in the body until finally broken down and excreted via the liver and kidneys.
The histamine bucket
I like to think of histamine like a bucket. If you already have a lot of histamine in your body from trigger happy mast cells, mould exposure, and allergy to your pet cat then your bucket may be ¾ full.
Adding high histamine food and exercise on top can cause your bucket to overflow, and symptoms to occur. This is why we can feel fine and then symptoms occur with seemingly no reason or single obvious trigger. It also can take time for histamine to build up, so symptoms often do not appear up to 3 days later.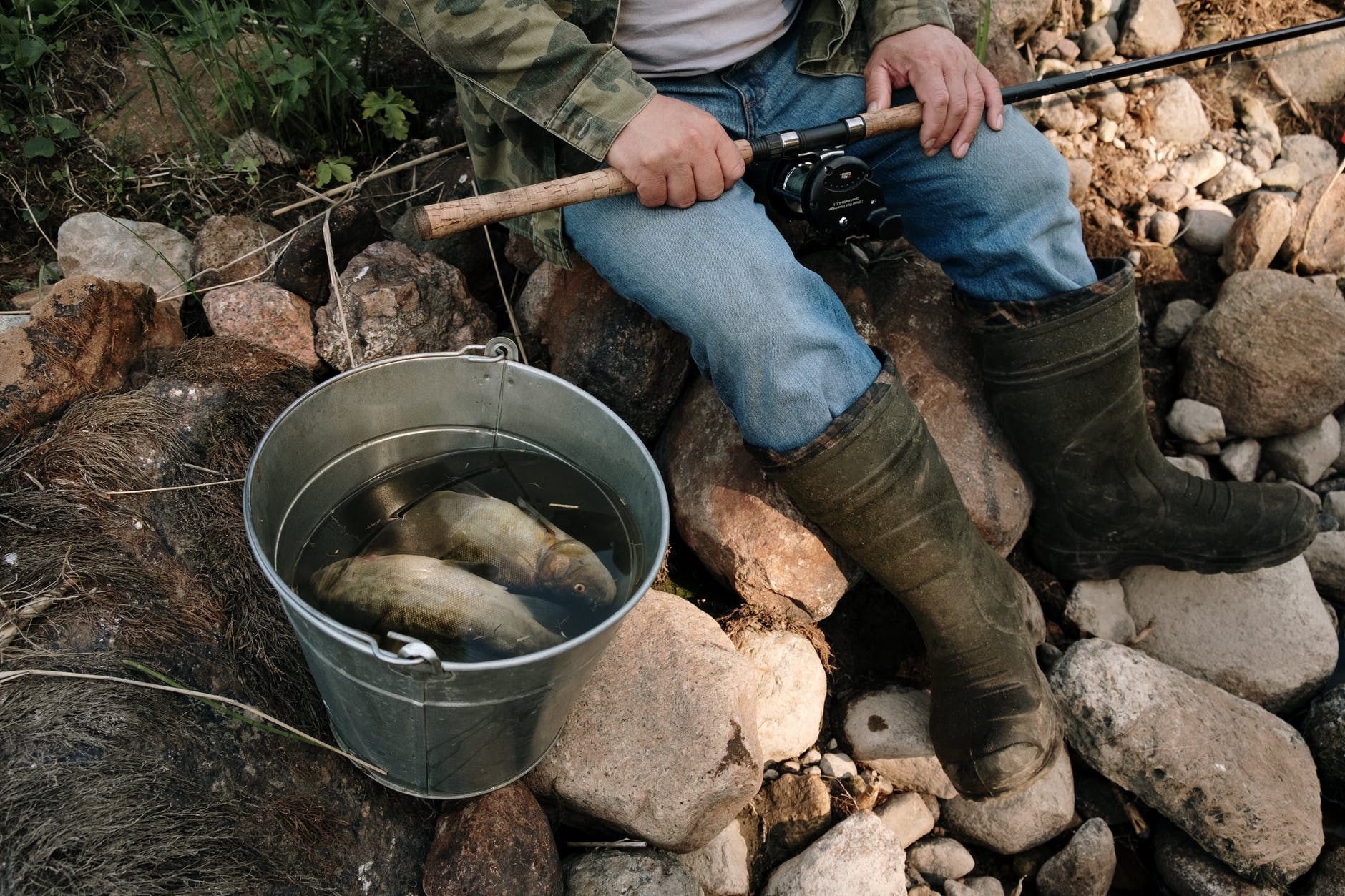 Using low histamine lists
Find out which foods are low and high in histamine and how to shop store and cook them in the Happy Without Histamine low histamine foods list.
This list is a well-researched guide, but should not be taken as gospel. We all react differently to different foods, and the one who knows your body best is you. Additionally, research into histamine levels in food is sparse, and not much new research is being performed due to lack of funding.
You will find there are a few different lists out there, all conflicting in some ways. This list is my understanding of the research tailored for the super sensitive.
Managing a low histamine diet
To see symptom relief from excess histamine or histamine intolerance symptoms you will need to stick to the "eat me!" elimination diet for 4-6 weeks. Generally, there will be a couple of slip ups in the first few weeks. That's OK! The best way to improve your symptoms is to freshly prepare all meals at home. Avoid eating out until your symptoms have improved and you are ready to test new foods, as if you have not prepared it, you can't guarantee the contents.
I recommend avoiding all pre-packaged and processed foods, and eating organic whole foods prepared at home. In this way you will be avoiding any toxins that might be causing histamine excess in the body.
Use quick cooking methods like frying, short roasting times or steaming. Avoid slow cooked meals as histamine can increase while cooking. With time, bacteria in food increase histamine content – this can been seen especially in fermented products. Try pressure cooking instead.
Getting fresh meat and fish
As foods age, the amount of histamine in them rises. This is due to histamine forming bacteria, which double and quadruple very quickly.
Buy your meat fresh that day and eat straight away or freeze. Aged meats should be avoided. Talk with your butcher and try and get mince that has been ground fresh that day, and ask lots of questions. Organic, pasture fed beef is best. Grain fed beef is pro-inflammatory and will slow your progress.
Fish contains a large amount of histamine forming bacteria in the gut. When caught, this bacteria goes nuts and increases rapidly. Fish that has been gutted and frozen within one hour of catch (usually on the boat) should be ok. Don't buy anything that has been sitting around or smells fishy. Ask your fishmonger lots of questions.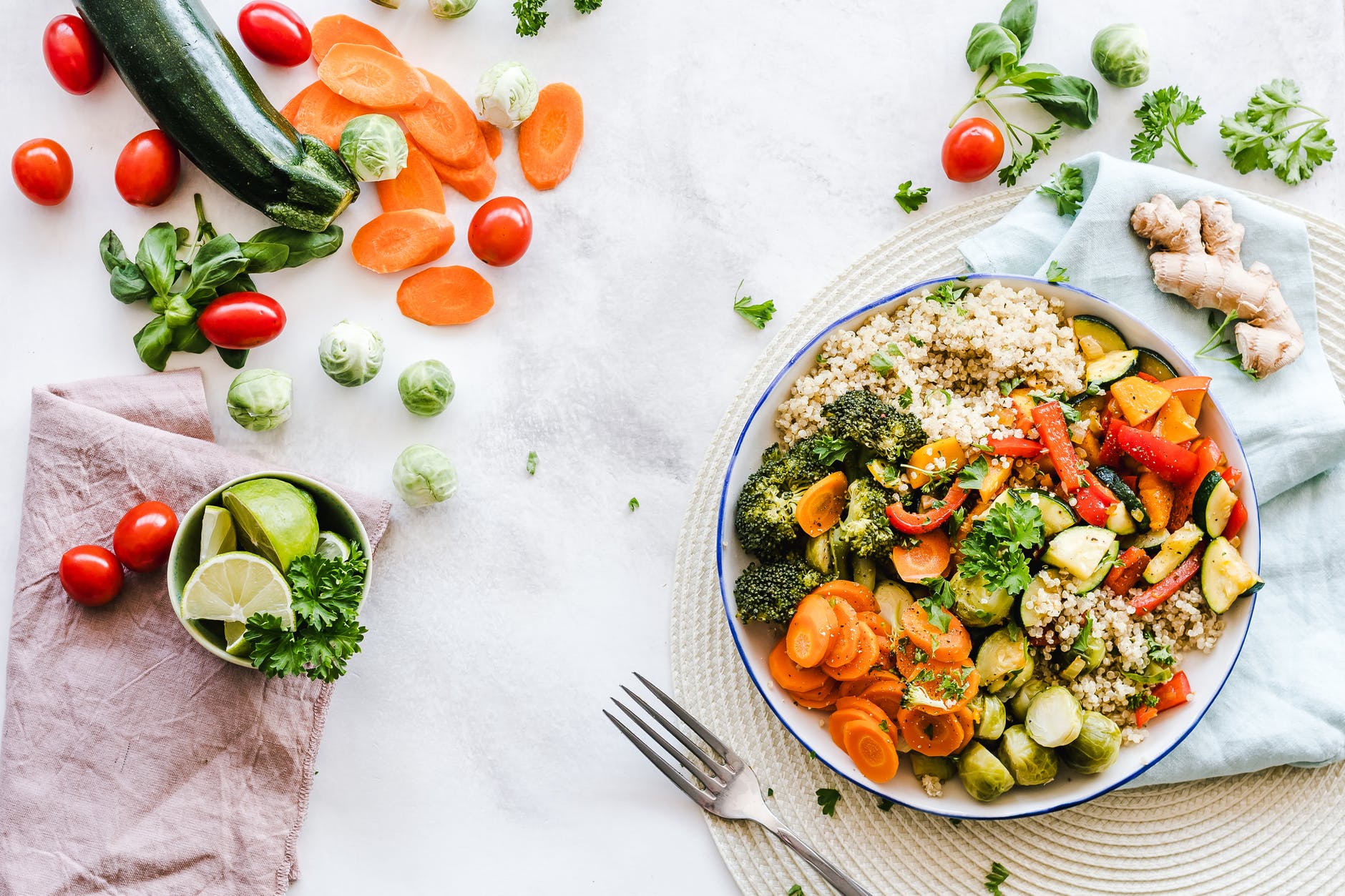 Leftovers
Histamine increases rapidly in leftover cooked foods too. Cool and freeze as soon as possible if you are not going to eat straight away. Prepare ahead by cooking chicken, slicing and freezing. This can be added directly to salad for lunch in the morning, it should be defrosted by lunch. Avoid overripe fruit of any kind. These will ferment and be high in histamine. Meat should be used within one month of freezing.
What else can increase histamine?
Exercise, heat, some pharmaceuticals and stress can all increase histamine. During this time look at your normal routine and see what may be changed to help you manage your symptoms.
Can you avoid going outside on extremely hot or high pollen days? Can you change your high intensity spin class for Pilates, walking or yoga? Can you create time in your schedule for deep breathing and meditation?
When can I eat high histamine foods again?
It depends. Everyone is different, and depending on the severity of your symptoms you might need to stay on a low histamine diet for a while.
My goal as a practitioner is always to work on lowering inflammation, stabilising mast cells, and working towards widening the diet. Many people choose to stay on a low histamine diet while at home, allowing them more options when eating out to have higher histamine foods.
I recommend waiting until you are symptom free for 2-4 weeks before introducing any of the "Test me" or "Avoid me" foods.
Use a symptom diary to keep track of what you have been eating. It will often take 3 days for histamine reactions to become obvious. Introduce foods one by one, waiting at least 3 days between each new food, and monitor your histamine bucket.
What if I don't see an improvement?
There are many other natural chemicals in food, such as oxalates, salicylates and glutamates that you may also have issues with. You may be accidently including histamine-liberating foods, colours, preservatives or other fillers and binders in foods, due to it being an ingredient in a packaged product.
You may be so sensitive that you can't break down the histamine created in your body from other processes, and even very low histamine food is overfilling your bucket. I recommend working with a health practitioner to resolve underlying causes that may be causing your body to produce excess histamine. Oestrogen excess, toxic metals, mould, poor liver metabolism and MCAS can all cause additional histamine. You also may have some other underlying condition and need additional support.
People are complex and one solution does not fit all. If in doubt seek advice from a health care practitioner and get individualised care. As well as nutritional guidance a little bit of one on one support and coaching can do wonders!
Sick of boring low histamine meals?
Check out the Ultra-Low Histamine Meal Plan or the Vegan Low histamine recipe eBook for delicious low-histamine, dairy-free, gluten-free recipes.
Ultra-Low Histamine Meal Plan – Your low histamine elimination diet made easy with 4-weekly meal plans, over 55 recipes, and prep guides and shopping lists for each week.
Find out which foods are low and high in histamine and how to shop store and cook them in the Happy Without Histamine low histamine foods list.