Caffeine is a widely consumed stimulant found in coffee, tea, energy drinks and even chocolate. It's known for its ability to boost alertness and combat fatigue, making it a daily ritual for millions of people around the world. However, for some individuals, caffeine consumption can trigger a range of uncomfortable symptoms, particularly those related to histamine intolerance. In this article, we look at the connection between caffeine, histamine intolerance, stress hormones and blood sugar.
Understanding Histamine Intolerance
Histamine is a naturally occurring chemical compound found throughout the body, with a prominent role in the immune system.
In individuals without histamine intolerance, histamine is swiftly metabolized and eliminated by enzymes like diamine oxidase (DAO) and histamine N-methyltransferase (HNMT). However, in those with histamine intolerance, there is a deficiency or dysfunction in these enzymes, leading to an accumulation of histamine in the body. This overflow is often explained by the histamine bucket analogy.
Histamine Intolerance Symptoms:
The excess histamine can trigger a wide array of symptoms, including:
Headaches: Histamine can dilate blood vessels, leading to headaches or migraines in sensitive individuals. To read about migraines, headaches and histamine intolerance here.
Digestive Issues: Gastrointestinal symptoms like abdominal pain, bloating, diarrhea, or constipation may occur.
Skin Problems: Rashes, hives, itching, or flushed skin can result from histamine release. Skin and histamine intolerance.
Respiratory Symptoms: Histamine can cause nasal congestion, sneezing, and difficulty breathing.
Fatigue: Excess histamine can disrupt sleep patterns, leading to fatigue and daytime drowsiness.
Anxiety and Mood Swings: Some individuals may experience increased anxiety, irritability, or mood swings due to histamine. Food, mood and the microbiome.
Cardiovascular Symptoms: Heart palpitations or irregular heartbeats are less common but do occur.
The caffeine & histamine intolerance connection
Caffeine, found in coffee, tea, soft drinks, and various other sources, has a complex relationship with histamine intolerance. Several mechanisms explain how caffeine can exacerbate histamine-related symptoms. Let's look into them more here:
Histamine Release: Caffeine can stimulate the release of histamine from mast cells, which are responsible for storing histamine in the body. Caffeine stimulates the release of stress hormone cortisol, which then causes our blood sugar to spike up and then drop. Our mast cells respond to the cortisol and the changes in blood sugar releasing histamine and inflammatory cytokines. This additional histamine release can compound the histamine load and lead to symptoms in sensitive individuals.
DAO Inhibition: One of the key enzymes involved in histamine breakdown is diamine oxidase (DAO), which is found in the digestive system. Coffee and caffeine has been shown to inhibit DAO activity, preventing efficient histamine degradation in the gut. Consequently, more histamine enters the bloodstream, contributing to histamine intolerance symptoms.
Adenosine Receptors: Caffeine exerts its stimulating effects by blocking adenosine receptors in the brain. While this action increases alertness, it also promotes the release of histamine, further complicating the situation for histamine-sensitive individuals.
Let's have a deeper look at cortisol
Cortisol is a steroid hormone produced by the adrenal glands, which are small, triangular-shaped glands located on top of each kidney. It plays a crucial role in the body's stress response system and is often referred to as the "stress hormone." Cortisol is involved in various physiological processes and helps regulate the body's response to stress, metabolism, immune function, and blood pressure.
Key functions of Cortisol:
Here are some key functions and roles of cortisol in the body:
Stress Response: When the body encounters a stressful situation, whether physical or psychological, the adrenal glands release cortisol as part of the "fight or flight" response. Cortisol prepares the body to respond to stress by increasing alertness, energy levels, and the availability of glucose (sugar) in the bloodstream. This heightened state of readiness helps individuals react quickly to potential threats.
Metabolism Regulation: Cortisol plays a significant role in regulating metabolism. It helps maintain blood glucose levels by stimulating the liver to convert stored glycogen into glucose when needed. This ensures a steady supply of energy for various bodily functions.
Immune Function: Cortisol has anti-inflammatory properties and helps regulate the immune system's response to inflammation and infections. It can reduce inflammation to prevent excessive immune reactions but may also suppress immune function when chronically elevated.
Blood Pressure Regulation: Cortisol contributes to blood pressure regulation by influencing the constriction and dilation of blood vessels. It helps maintain adequate blood pressure levels to support circulation.
Sleep-Wake Cycle: Cortisol follows a diurnal pattern, with its levels being highest in the morning to help individuals wake up and gradually decreasing throughout the day. This pattern is part of the body's natural circadian rhythm and plays a role in sleep-wake cycles.
Maintenance of Body Tissues: Cortisol is involved in the breakdown of fats and proteins for energy when glucose levels are low. This helps spare glucose for the brain and other critical functions.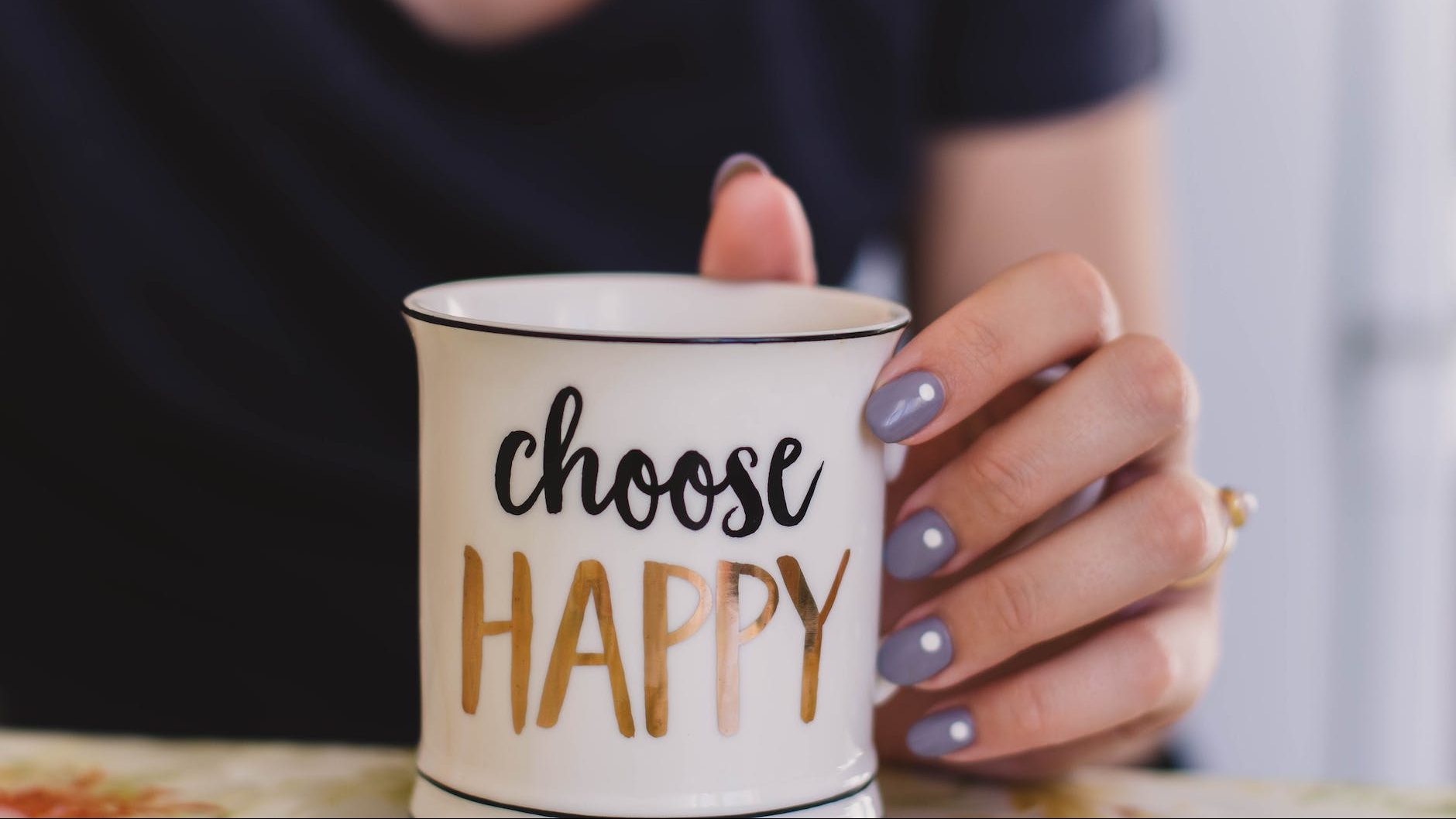 Cortisol and Histamine Intolerance: The Stress Factor
Stress plays a pivotal role in both cortisol regulation and histamine intolerance. Stressful situations trigger the release of cortisol as part of the body's stress response. Unfortunately, this stress-induced cortisol release can have implications for histamine intolerance.
Stress and Histamine Release: Stress can lead to histamine release from mast cells, just as caffeine does. Therefore, individuals with histamine intolerance may experience worsened symptoms during stressful periods.
Digestive Impact: Chronic stress can disrupt digestive processes, including the breakdown and metabolism of histamine. This can exacerbate histamine intolerance symptoms, particularly digestive issues like abdominal pain and diarrhea.
In summary, caffeine increases cortisol which in turn increases histamine intolerance symptoms.
So how do I quit the caffeine and improve my histamine intolerance?
For individuals with histamine intolerance, what do you do about caffeine? Try these strategies to minimize its impact:
Gradual Reduction: Consider gradually reducing your caffeine intake. Sudden cessation can lead to withdrawal symptoms like headaches and irritability. Mix normal and decaf coffee beans together to have a low-strength blend as you ween to decaf.
Choose Low-Histamine Beverages: Opt for caffeine sources that are lower in histamine, such as herbal teas or coffee substitutes. Herbal teas like ginger, chamomile, tulsi or dandelion root Tea, can offer a caffeine-free energy lift and a soothing experience. These options are less likely to trigger histamine-related symptoms.
Hydration and Healthy Diet: Staying well-hydrated and maintaining a balanced, nutritious, low-histamine diet can support overall health and may help mitigate histamine intolerance symptoms.
You can download your copy of the free low histamine food guide to get started on the diet.
Caffeine, histamine intolerance and cortisol represent a complex relationship that can lead to uncomfortable symptoms. Understanding the science behind histamine intolerance, its symptoms, and the mechanisms by which caffeine and cortisol exacerbates them is crucial for making informed dietary choices.
Balancing caffeine consumption with histamine intolerance may require adjustments to your daily routine and dietary choices. Gradual reduction and choosing low-histamine beverages and plenty of water is key. Additionally, exploring caffeine-free alternatives and maintaining a healthy lifestyle can contribute to improved overall well-being for those with histamine intolerance. Remember, individual responses to caffeine and histamine vary, so finding the right approach for you may take some time and experimentation. If in doubt switch to decaf and notice how you feel.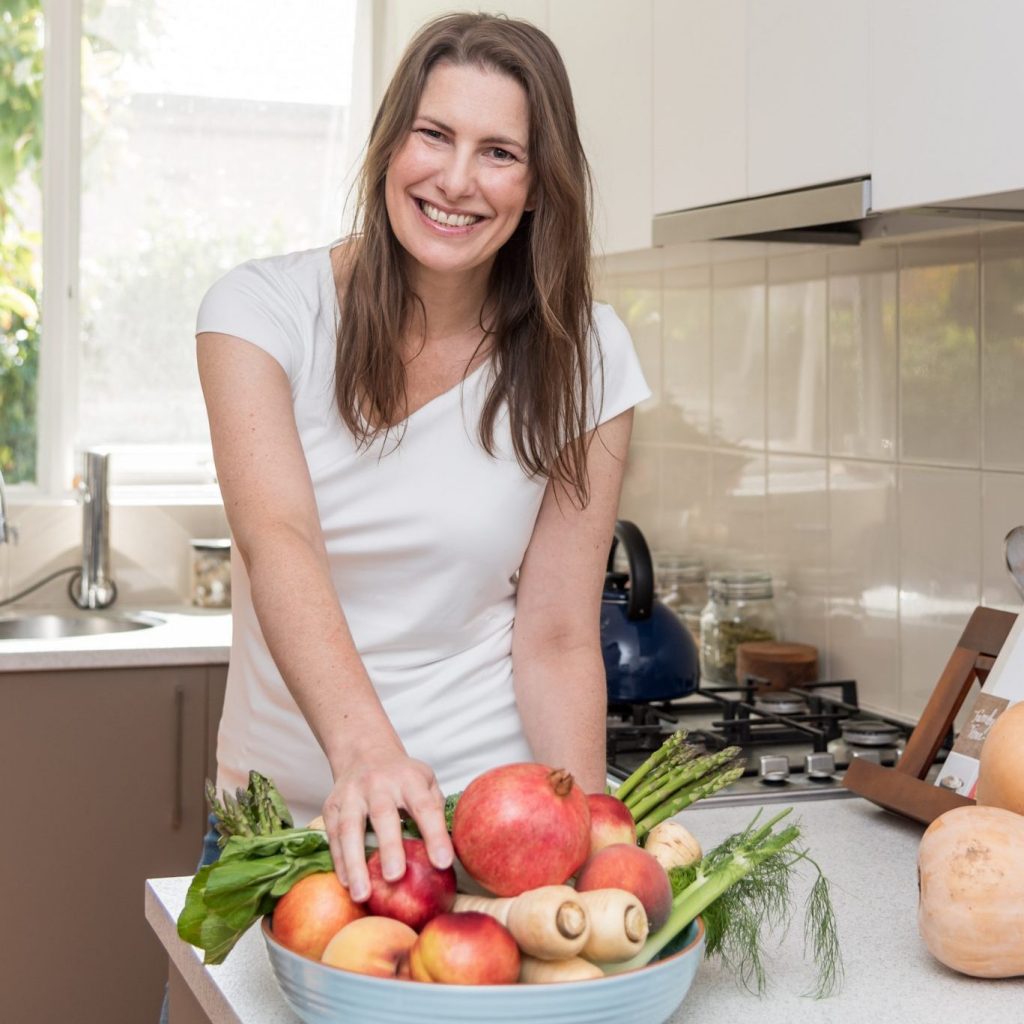 Do you want to learn how to eat an anti-inflammatory, gut-healing, low-histamine diet the right way?
With easy recipes, meal plans, handouts, and everything you need in a self-paced course – start the Easy Low Histamine Diet Kickstart course today.
Reduce your symptoms and eat with ease.